PDEV 7110
-
Program Introduction
2528819
Course Description
TransForm SSO Leadership Development Program Introduction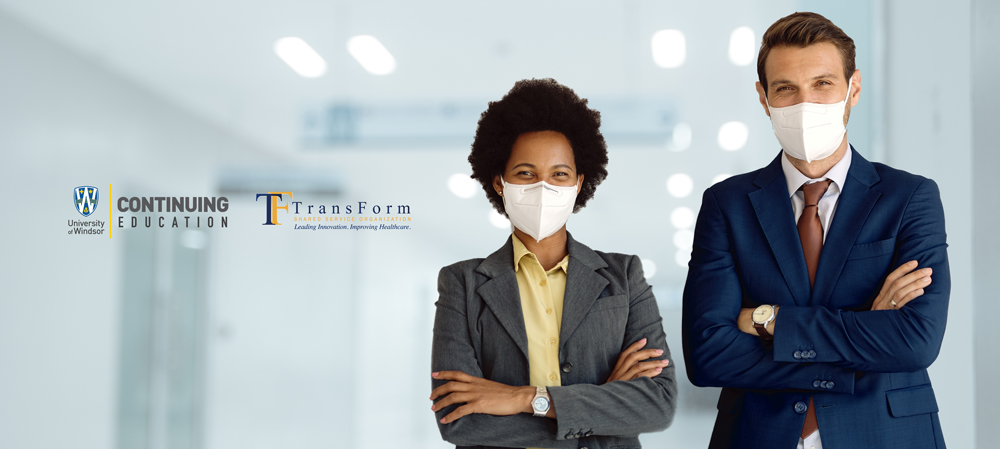 "Healthcare leadership is the ability to effectively and ethically influence others for the benefit of individual patients and populations." (Hargett et al, 2017) Emotional intelligence, critical thinking and teamwork are essential for effective healthcare leadership.
The TransForm SSO Leadership Development Program will equip individuals with the latest strategies to effectively work in teams in a virtual work environment and help to build the skills necessary to engage others and achieve desired results. Participants will have the opportunity to reflect on their own leadership skills and build goals that will define future success.
Attend this introduction session to learn more about the program, why it is important, and receive details on how to join these classes online.
It is strongly recommended that all learners of the program attend the introduction.
Choose to attend ONE of the four times below:
| | | |
| --- | --- | --- |
| PDEV 7110 | Date | Time |
| Section 001 | Fri. Oct. 22 | 11:00 am - 11:30 am |
| Section 002 | Fri. Oct. 22 | 12:00 noon - 12:30 pm |
| Section 003 | Fri. Oct. 29 | 11:15 am - 11:45 am |
| Section 004 | Fri. Oct. 29 | 12:00 noon - 12:30 pm |
This course is open to select TransForm Shared Service Organization employees only. Contact continue@uwindsor.ca with inquiries.
Notes
This module applies towards the TransForm SSO LEADERSHIP DEVELOPMENT PROGRAM Certificate
Blackboard Requirements
All course details can be accessed through Blackboard. A link will be provided through email and you will have access the first day of class.
Please activate your UWinID. Your UWinID and password are needed to access Blackboard. If you have any issues, please contact continue@uwindsor.ca.
Blackboard.uwindsor.ca works best with Google Chrome. You can also use Firefox or Safari. It is suggested that you avoid using Internet Explorer. There is a "Navigating Your Online Course" module and technical tutorials that you can review for a brief orientation to Blackboard once you log in. Feel free to review the full Blackboard preferred system requirements.
Required fields are indicated by .